SAKURAI high tech formula mold release products provide good lubrication and excellent in demoulding with smooth film-forming.
The mold release agent is a chemical used to prevent other materials from bonding to surfaces. It can provide a solution in processes involving mold release, metal die-cast release, plastic release, adhesive release, and tire and PU foam release. It is particularly crucial for the user to understand what types of mold release agents are compatible with the various production processes. SAKURAI release agents are divided into 4 categories: Foundry casting release agent, PU release agent, FRP composite release agent and Rubber plastic release agent.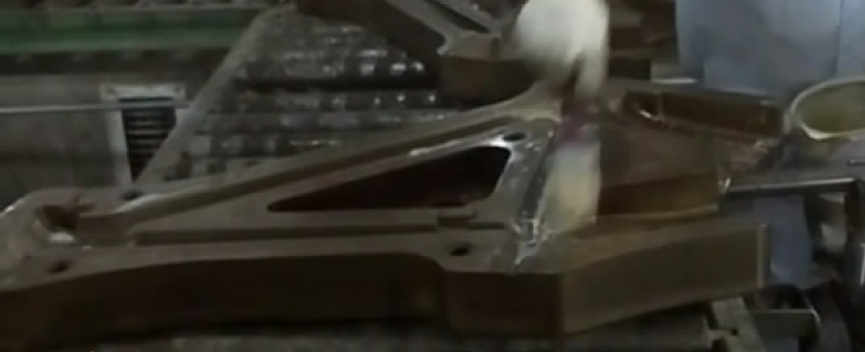 Crucial criteria for each release agent to meet is the following:
Excellent in lubrication and release performance
Good workability for after-processing
Minimal mold build-up
Lower scrap rates in the molding process to increase productivity
There are different types of mold release agents, and we should select proper one matching materials for individual products. Take the selection of the FRP mold release agent as an example. For FRP products, the release agent is an essential auxiliary material for every type molding process, no matter external or internal release. The external release agent is to prevent molding products stick to the mold, a layer of thin-film formed between the products and the mold so that molded products can easily release from the mold, and ensure the surface of the product and the mold in perfect condition. Internal mold release is a compound which melting point is lower than the molding temperature. When it is added to the resin, it is compatible with the liquid resin. At a certain temperature, it exudes from the resin matrix to form an isolation film between the mold and the product. The selection of FRP release agent must meet the following conditions:
(1) Mold materials, resin types and curing conditions
(2) Molding cycle and molding time
(3) The film is uniform, smooth and less adhesion to the resin
(4) Do not corrode the mold, do not affect the resin curing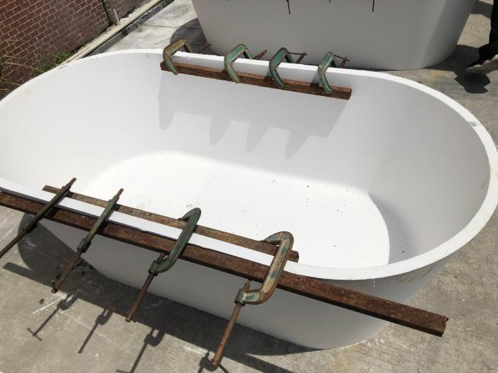 SAKURAI Semi-Permanent Mold Release Agent
Sakurai Mold Release Agent for Wind Power Blades is a semi-permanent solvent-based release agent especially effective on molded wind blades production lines. The application is quick and easy when properly applied to resin/metal mold, this formula provides excellent release of the molded part and reduced buildup on the mold. It performs well on a variety of vane designs and molded on metal or gel-coated resin molds.

Product features:
●  Low odor
Stable film-forming ability
Good adhesion
Minimal mold build-up, Non contaminating
Easy to clean, non affect post-processing
Prolong the mold serve life
SAKURAI Innovative Technology, Superior Cost-Effectiveness, and After-sale Technical Service
SAKURAI mold release agents are backed by over 20 years of research and development and are relied upon by global industries to ensure efficient, cost-effective, and high efficient release of their molded parts. By researching release agent solutions for many of the largest manufacturing organizations, SAKURAI understands what it takes to release the most complex materials in the most demanding molding applications. We have solutions that are optimized for your molding operations; from aluminum auto parts to PU car seat, carbon-fiber bike frames to tires, SAKURAI has a solution for your molding operation.