A mould release agent is a chemical that hinders the adhesion of specific materials to one another. If you don't employ a releasing agent, these components will stick together, which will make cleaning and achieving a precise casting more difficult.
Do you frequently utilise epoxy resin and moulds? You'll see why you need an epoxy release agent after that. If you don't want your epoxy resin to stay to your mould, always apply an epoxy release agent. The resin mould release agent is used not just on small castings, but also on larger projects. For example, epoxy resin can be embedded in wood or other materials.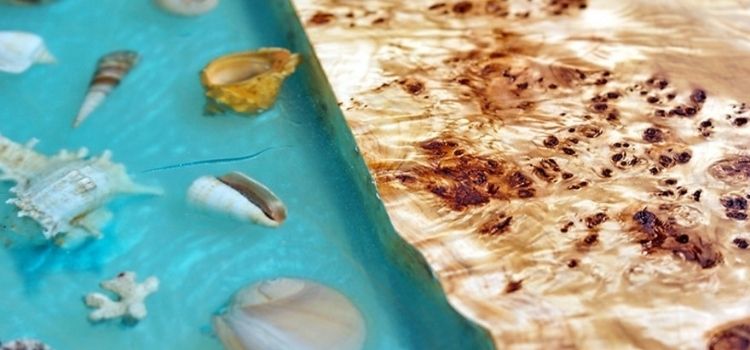 With science and technology development, epoxy composite material on the technology progress, applied in all walks of life more and more widely, because the epoxy composites has light weight, high strength, easy to processing molding, good elasticity, good resistance to chemical corrosion and weather resistance, so the wood and metal alloy gradually replaced by the epoxy composite materials.
What is Epoxy Resin Release Agent?
Epoxy resin release agents work by preventing epoxy resins from clinging to moulds. They're needed to remove resin casts from moulds. These are available in a variety of spray forms, including aerosol and non-aerosol. Epoxy releasing agents are typically made up of polyvinyl alcohol and other similar compounds. These are used to cover moulds and provide a film that allows castings to be easily removed.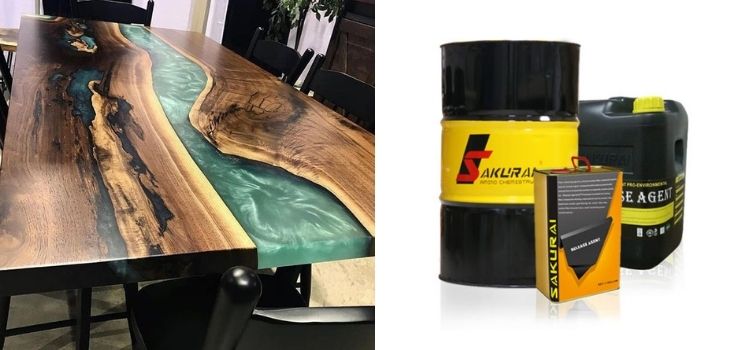 Normally, an epoxy release agent is applied to a mould before it is cast. The casting will stick to the mould if this is not done, and it will be damaged. It's also worth noting that porous materials like wood or plaster should be sealed before applying epoxy resin. These porous materials will attach to the resin and will be impossible to remove without causing damage.
It's also critical that any moulds you use are completely dry and clean. Debris that gets into the resin might destroy your product as well as the mould. It's a good idea to inspect and clean any moulds you plan to use before starting a project.
Why we need release agent for epoxy resin?
In the process of epoxy products production, in order to prevent the product stick to mold, before hand paste molding the mold is coated with a layer of separation substance —- release agent.

Types of Epoxy Release Agent
There are many types of release agent, divided into film type, mixed type and oil wax type.
Film release agent: often used cellophane, polyester (dacron) film.
Mixed solution release agent: commonly used is polyvinyl alcohol, polyacrylamide solution, silicone rubber solution, polystyrene solution.
Ointment, wax type release agent: generally with low melting point paraffin adding some solvents and other materials modulated.
Application of Epoxy Release Agent
Epoxy release agent can be used in a variety of molding processes, such as high temperature molding, hand paste molding, autoclave molding, winding molding, pultrusion molding, laminating molding, vacuum filling molding.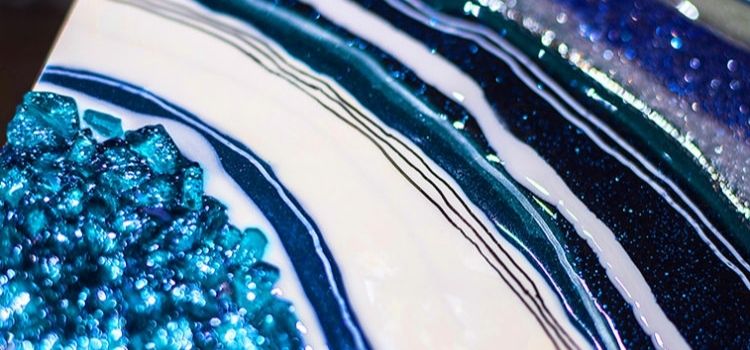 Sakurai epoxy release agent is a special release agent for new composite materials, suitable for all kinds of epoxy composite firing rod system, such as carbon fiber badminton rackets, wind blades, fishing rods, golf clubs, bicycle frame, arrow shaft, tennis rackets and other carbon fiber pipe release.
How to use epoxy release agent
Firstly, the mold surface must be clean and remove any dirts before spray epoxy resin release agent. If any residue is left on mold surface, the release agent can't adhere to the mold, because release agent will straightly flow over the surface without film forming, which cause sticking mold problems after epoxy resin cured.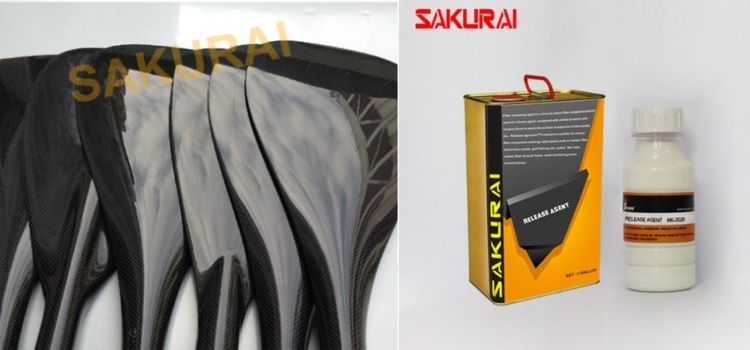 After the mold prepared, spray or brush mold release agent to the mold surface, until fully cover thesmall cavity with a thin layer. Recommend to spray on the mold from 20-30cm distance. Solvent based release agent drying takes 3 minutes, but water based release agent is drying much slower which depends on the mold temperature and ambient temperature.
As for new molds and the cleaned mold, we suggest to apply three layers of mold release agent, ensure to seal all small cavities before casting resin. After spraying each layer, allow time to dry before applying another layer.
What we need to know when choose epoxy release agent
We should consider the following factors when choosing epoxy release agent:
Mold material
Type of molding process
Type of resin
Curing temperature
Product structure
Production cycle
Economic benefits
The requirements of the product surface effect after molding
Post-processing demand
Top 5 epoxy release agent Manufacturer
The Amino International Chemistry Group of the United Kingdom owns the Dongguan Meiya Chemical Co. Ltd, which is one of its subsidiaries. The company focuses in R&D and develops Sakurai brand mould releasing agents. Because of the following factors, the company is ranked among the top five.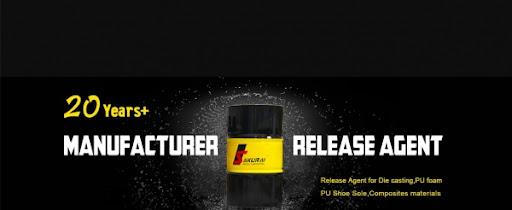 It is one of the mould release agent manufacturers that produces release agents for a wide range of applications; it employs the most advanced Sin-Japanese technologies, greatly improving the quality of the release agents; and since 2010, the Sakurai standard has been greatly enhanced by the adoption of the Vertical R&D Chained system.
Mold release agent manufacturing has been done by the company for over two decades. notable prizes such as the "China Green Star Enterprise" and the "China High-Tech Enterprise" have been bestowed upon the company. The following are the company's key products:
Polyurethane release agents, non-conventional release agents, epoxy resin release agents, die casting release agents, PVA mould release agents, concrete release agents, plastic release agents, and fibreglass release agents are all examples of release agents.
2. Miller-Stephenson Mold Release Agents
Miller-Stephenson is clearly among the top 5 mould release agent makers in the business, with over five decades of successful operation in the sector. Customers' confidence and goodwill have been earned as a result of the following factors.
The business's mould release agents are designed to deliver high performance at a low cost; the company specialises in complicated moulding applications and has created unique release agents for composite and FRP, elastomer, rubber, polyurethane, vacuum, mandrel lay-up, and extrusion PU moulding.
The company's products have been used to successfully release crucial moulded parts such as airline storage bins and O-rings, among other things. Their releasing agents are non-flammable and non-harmful to the environment. Water-based release agents are another specialty of Miller-Stephenson. The manufacturer creates the design –
Mold release agents that are semi-permanent, such as ReleaSysTM; PTFE mould release agents, such as the MS-122 and MS-143 series; and high-temperature release agents, such as the MS-122 and MS-143 series.
3.Smooth-On Inc
One of the top 5 mold release agent manufacturers Stoner Mold Solution has been around in the industry since 1942. The company has not only successfully helped many clients to improve their products but also wrote a book on the topic that has been widely acclaimed. The main features of the company products are as follows.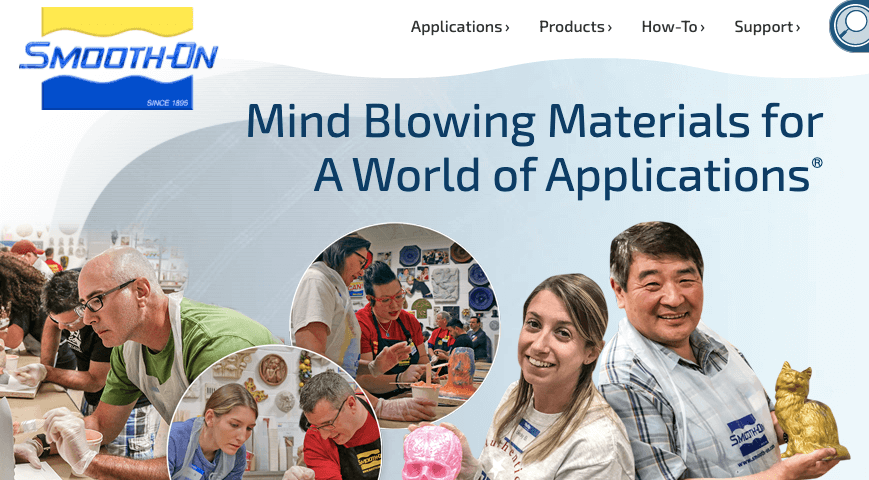 Products manufactured are designed to optimize the production process;
All of them are unique and designed in house by the manufacturer;
They are high value as well as customer-specific items; and
The company markets the product globally and has put in place a highly efficient customer care service for the clients.
4.Stoner Molding Solutions
Stoner Mold Solution has been in business since 1942, and is one of the top five mould release agent manufacturers. Not only has the company helped a number of clients better their goods, but it has also published a critically recognised book on the subject. The following are the major characteristics of the firm's products:

The products created are intended to improve the efficiency of the manufacturing process;
They are all one-of-a-kind and designed in-house by the manufacturer; they are high-value and customer-specific items; and the company markets the product globally and provides a top-notch customer service.
The following are some of the company's most popular mould release agents.
Tracys 420 General Purpose Mold Release, P441 Releasomers Heavy Duty Mold Release, and E302 Rocket Mold Release are some of the mould releases available.
5.McLube Mold Release Agent
McLube is clearly one of the top 5 moulding agent release producers on the market since it strives to improve the mould release experience of its customers. The following factors are prioritised by the manufacturer.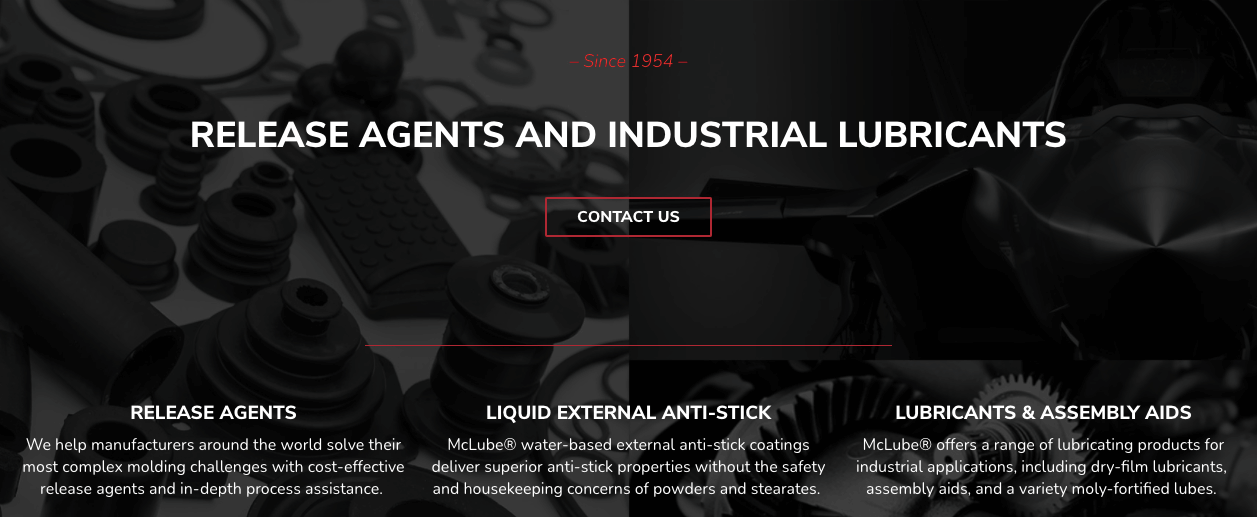 Increasing moulding efficiency; assisting in the fulfilment of process goals; completing the task with the assistance of highly skilled expert professional workers;
Each McLube product is built to fulfil the mould release requirements for a given material, as well as customising the products to meet the needs of the customers.
Between the substrate and the surface, mould release agents act as a barrier. The presence of such a barrier is essential because without it, the substrate can fuse with the surface, resulting in production loss. However, you must locate one of the best mould release agent manufacturers who can give you with products that are guaranteed to work.